Bitcoin Technical Analysis 07 July 2021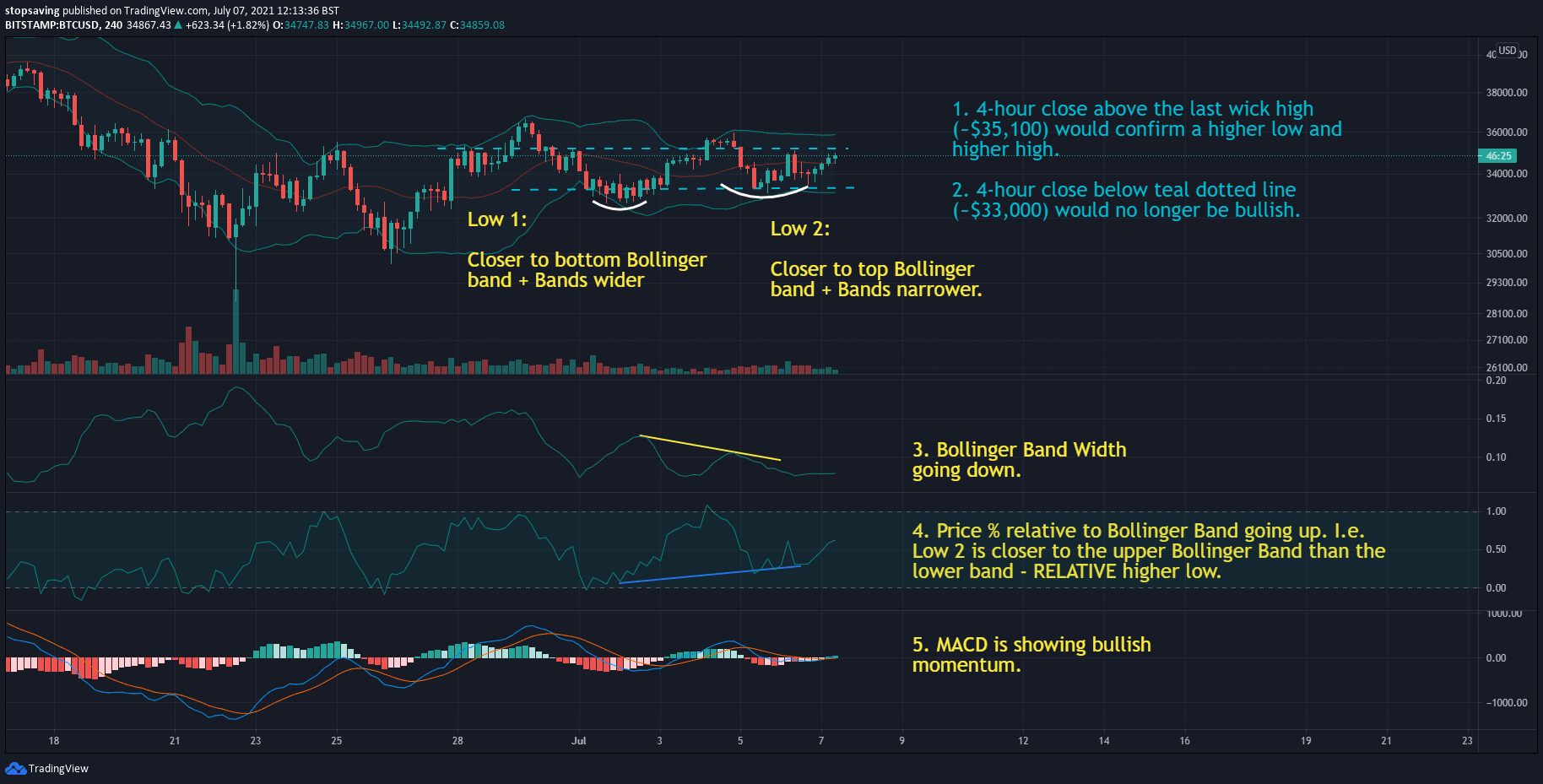 Bitcoin is winding up within a tight range and is showing continued strength from the bulls. So long as bitcoin holds about $33,000, I remain bullish for a move towards the top of the range at around $40,000 to $42,000. We can reassess the charts if bitcoin gets there.
On the flip side, if bitcoin does close a 4-hour candle (or 1-hour for more aggressive traders) below $33,000, a larger downside move is possible towards the $31,500 to $29,000 area. At that point, the bulls would have a lot of work to do in order to hold that longer-term support.
Bitcoin charts:
If you would like to see the bitcoin charts with comments from today's video, you can view them here:
Starting with the bitcoin 1-day chart…
And next, the 4-hour chart…
And lastly, the 1-hour chart…
Sign up for our newsletter at the footer of this page if you would like to get these updates as they come out, or follow me on Twitter.
Disclaimer: This is not investment advice, it is just my opinion on the bitcoin chart right now. I can and will be wrong because markets are not predictable. My opinion can and will change depending on what the chart does next.