Eight Reasons Why You Should Consider Investing In Funds (Mutual Funds)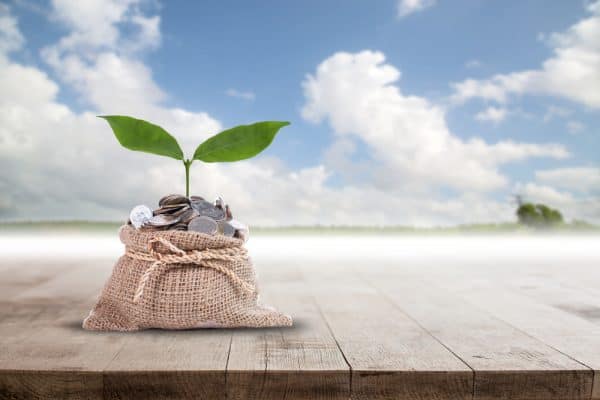 Mutual funds are a great way to invest without the stress. If you're like most people looking to earn a second income, then you've probably considered investing in the stock market. And if you're like most people, then you probably find the stock market insanely intimidating!

Sure, you can make a lot of money investing in stocks – if you know what you're doing. But you can also lose a lot of money if you don't. That's where funds come in.
Funds work like this:
Investors (usually lots of them) pay money into a fund.
The fund manager takes that money and invests it for them, buying lots of different stocks.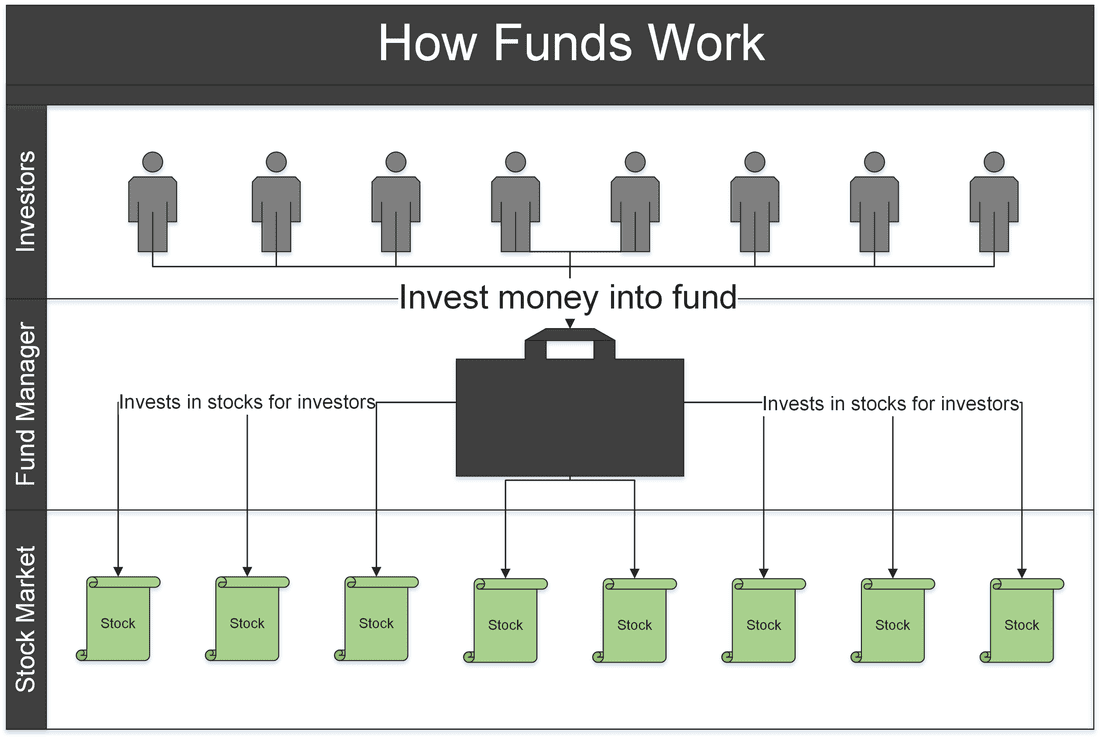 In this post, we'll look at eight reasons (in no particular order) why you might consider investing in funds…
Reason 1 – Choosing funds is easier than choosing stocks
Like stocks or shares, there are plenty of funds to choose from. Fortunately, most online investment platforms narrow these choices down to what they think are the best funds available.
Funds are also ranked by how well they perform (how much they return to their investors) against their peers and their benchmarks. Hargreaves Hargreaves Lansdown, for example, has the Wealth 150 funds list, which they believe are the best funds (in terms of performance) and most cost-effective (in terms of fees) available to UK investors.
Reason 2 – You can employ the stock picking talents of the best professional fund manager
Most funds don't perform better than the stock market over time, but some fund managers are rock stars in their industry. This is because they are simply the best at what they do. All you have to do is find out who they are, and invest in their funds.
Reason 3 – Investing in funds is a hands-off investment strategy; the fund managers do all the work
Picking your own stocks can be fun, intellectually stimulating, and even make you rich – if you're good at picking stocks. However, building your stock picking skills takes a lot of work. With funds, the fund managers choose the stocks. All you need to do is choose which funds you want to invest in.
Fund investing is also a lot less maintenance than property investing. As a buy-to-let landlord, when something in your property breaks you have to spend time and/or money getting it fixed. Of course, this isn't an issue with funds, where you just need to decide when to buy and sell your fund units.
So by investing in funds, you can potentially earn very good investment returns while still getting on with your life!
Reason 4 – Diversification
Despite what the investment gurus write in their email newsletters, there's no such thing as a 'sure thing' in investing.
Maybe you were 'wise' enough to only own shares in Google for the last eleven years and make a fortune, but you would be an exception to the rule. For every punter that's made money this way, there are a hundred others who have lost out.
Most funds hold shares in at least twenty different companies, which makes funds well-diversified investments. It's OK if some stocks in a fund go down because that fund's return depends on how well its stocks do overall.
Reason 5 – You can buy or sell fund units on any working day of the week
Funds are usually valued once per day. The value of a fund on any given day is simply the total value of all the stocks owned by the fund. A funds' total value is divided up into affordable units, so people like you and me can buy or sell them from Monday to Friday.
So if you need to urgently sell your fund units because you need the money, you can. This wouldn't be the case if you tried to sell a piece of fine artwork, for example, where you could wait a while before finding a buyer who will pay you the right price for your investment.
Note: you don't actually 'sell' your fund units to other investors when you want your money back. Instead, you 'redeem' them for cash, which basically means you sell your fund units back to the fund manager. In other words, there's always a way to get your cash back because (unlike with fine art, for example) you don't need a willing buyer for that to happen.
Reason 6 – Funds offer cheap investment fees for the average person
When you buy or sell stocks, you usually pay a transaction fee. Most online investment platforms will charge you between £5 and £15 per stock trade. This is fine if you're making large trades as the transaction fee is just a small percentage of the deal. But for smaller trades, say £100, transaction fees for stocks are high.
With funds, this isn't always true. Through Hargreaves Lansdown, for example, you can buy or sell fund units without paying a transaction fee.
Let's say you want to buy twenty stocks (to get the diversification benefits of a fund) and the transaction fee for each trade is £10. In this scenario, you would spend £200 on transaction fees, meaning you would need to earn £200 on your investment before you break-even.
If you're looking to invest money each month into your twenty stock portfolio, your trading costs could get out of control!
With funds, you pay fund management fees each year. These fees range from around 0.3% to 1.5% of your total fund investment per year. Say you have a £10,000 fund investment, your fee would be between £30 and £150 over the year.
So unless you have a massive investment portfolio, it's typically cheaper in fees to invest in funds than it is to invest in individual stocks.
Reason 7 – Through funds, you can own stocks from anywhere in the world
There are stock markets all over the world, each made up of stocks in companies with outstanding long-term growth potential. As a UK or US citizen, you might struggle to buy stocks in companies listed on the Chinese, Taiwanese, Brazilian or Russian stock markets.
Yet, it's easy for any global investor to invest in funds made up of stocks from any of these countries and many more!
Reason 8 – You can invest in funds with as little as £100 through most online investment platforms
Unlike when you invest in buy-to-let property, private equity, or antique cars, you don't need to break the bank each time you invest in funds. If you have £100 left over at the end of the month, you can easily put it to work by investing in a fund. This makes investing in funds easily accessible for most people.
Do you have a spare £500 sitting in your savings account earning you 0.56 % interest per year? If you do, then funds are a great option.
Want to learn more about investing in funds?
Read this book for an easy strategy to build your fund portfolio.