Why Now Might Be The Time To Get Into Altcoins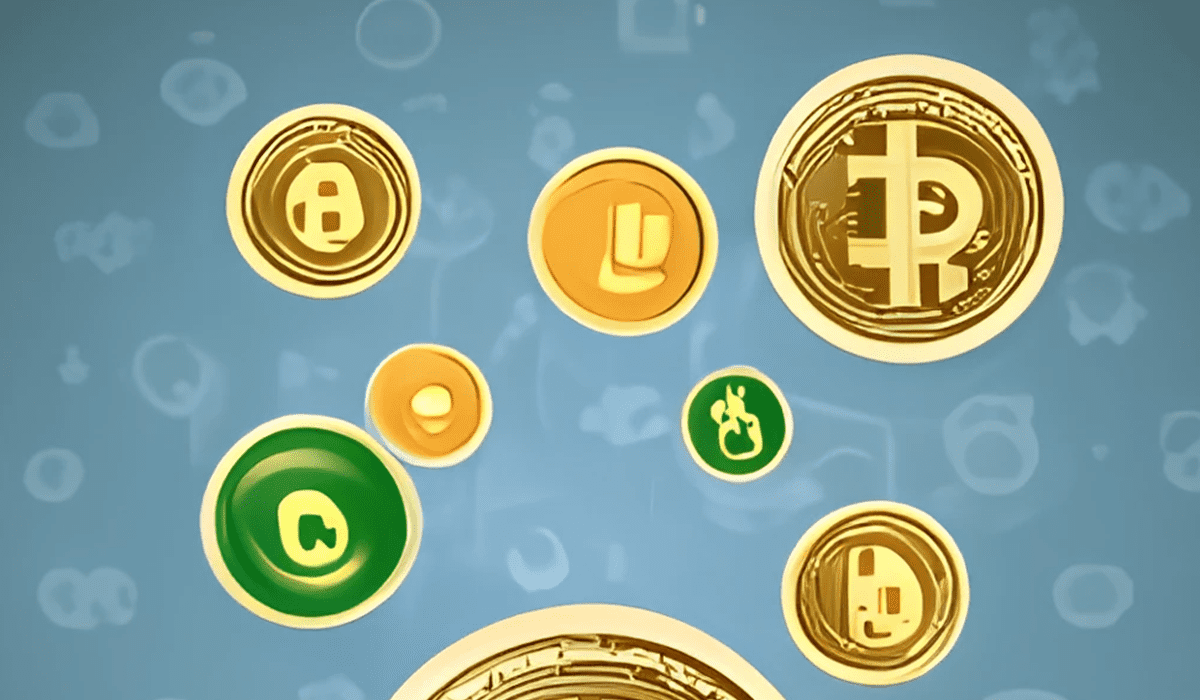 Most digital assets haven't kept up with bitcoin this year. But for contrarian crypto investors, now could be the time to spread your bets into a mix of stronger altcoins. Here's why. 
Bitcoin has already rallied. A lot.
Bitcoin's had a stellar year so far. It's up about 70% and investors seem to buy every dip. Sure, it could still go higher from here – but there could be more growth opportunities in the altcoin market. That's what past crypto cycles would suggest, anyway. These tend to have four phases, going from lower risk (bitcoin) to higher risk (altcoins):
First, money flows into bitcoin. It's when the king leads the charge while the rest of the market hangs back. Bitcoin is the biggest and strongest digital asset and generally decides the market's fate. And when it runs ahead into battle, it gets a lot of media attention and brings more money into the market. 
Second, Ethereum starts to outpace bitcoin. By this time, investors have already made bank on bitcoin, so they're willing to take bigger risks and move down the ranks. And as the second biggest crypto, ether is next in line. This phase can also spill over into some of the bigger altcoins. 
Third, blue chip altcoins break away from the pack. That's when more money moves into some of the bigger projects – especially the ones with strong fundamentals and adoption.   
Fourth is the so-called "altseason": the final mania phase where smaller, higher-risk altcoins join the party too. Investors that got in the market early are flush with cash, so they can afford to up the stakes. And newby investors feel the FOMO, so they jump on the hype train. Meme coins and other massively speculative tokens go vertical. Then, just when it feels like the party will never end, reality makes a nasty comeback. 
Which phase are we in now?
The chart below shows bitcoin's value as a percentage of the total crypto market – i.e. bitcoin dominance (BTC.D, TradingView). When it goes up, bitcoin gains market share against most altcoins. Bitcoin dominance has risen about 20% since bitcoin bottomed in December, but it's now at a big resistance area (blue). If it gets rejected here, bitcoin could take a back seat to ether and other digital assets. But if it breaks through, you'll probably see a few more weeks with bitcoin on top until it hits the next resistance (yellow). 
On top of that, ether is starting to show strength versus bitcoin (perhaps because of the coming Shanghai upgrade). The next chart shows ether's price in bitcoin – or how many Satoshis it'd cost you to buy one ether. The ratio has trended down most of this year but has held up over the past three weeks. And that suggests it could be in the process of printing a fresh low (green circle).
We've also seen a few of the bigger altcoins like Cardano (ADA), Polygon (MATIC), and Avalanche (AVAX) start to show hints of a turnaround versus bitcoin. So all things considered, I'd say we're now in the late stage of phase one, and moving into phase two of the market cycle. 
So is it time to switch to altcoins?
Altcoins are more volatile than bitcoin, which can make them risky business in a down market. But we're not in a down market right now, so their volatility could be a good thing. Bitcoin has almost doubled since its December low, and that could give altcoins more confidence (and liquidity) to follow its lead. 
So if you think this cycle plays out like the others, rotating some bitcoin (or cash) into altcoins could be a good shout. As for which altcoins, that's up to you and your risk tolerance. But here's something to keep in mind: the risks are usually lower when you pick the stronger warriors and diversify among them.
Key points:
Most digital assets haven't kept up with bitcoin this year, but they could catch up.

Crypto market cycles usually move in four phases: bitcoin, ether, bigger altcoins, and then the rest.

Bitcoin dominance (BTC.D) and ether versus bitcoin (ETHBTC) suggest that now could be a time to start accumulating altcoins. 
The usual disclaimer: nothing you read here is investment advice. 
Stop Saving. Start Investing.
Get how-to guides and investment ideas across crypto, stocks, metals, and more.