3 Reasons to Not FOMO into a Trade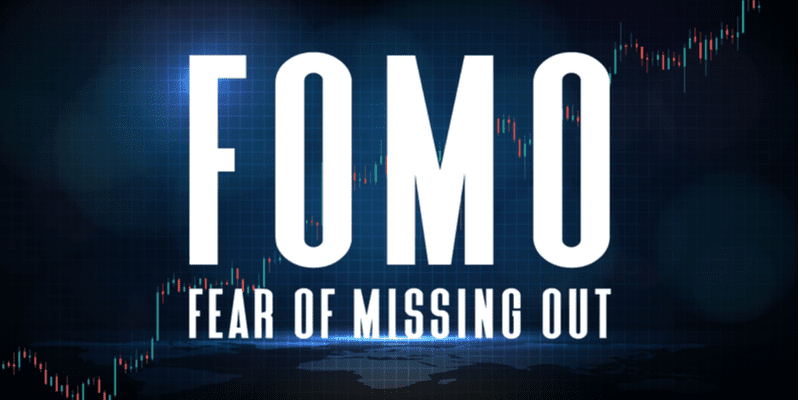 Those of us who trade or invest in crypto often feel FOMO. "Fear of Missing Out" is a powerful emotion. As traders, it's completely fine to feel FOMO – as long as we don't act on it!
Here are 3 reasons why FOMOing into a trade is a bad idea:
1. Downside risk goes up when you FOMO
Picture this scenario. You're sitting in your living room, scrolling through crypto Twitter on your cell phone. Your Twitter feed is littered with posts about the latest meme coin that's making everybody rich.
Frantically, you check the chart and notice the price has gone up hundreds of per cent.  Blinded by FOMO goggles, you decide the price chart is bullish and should continue to rise. So, you go long.
Then, as if the market gods were waiting to punish you, the price immediately drops 50%. We've all been there. The trick is to learn from it and move on.
The smart money sells into FOMO; it does not buy into it.
2. We have an abundance of trading opportunities
The crypto market trades 24 hours a day, 365 days a week. What's more, there are thousands of digital assets that can move more than 10% on any given day. If you miss one train, you can always catch the next one.
If there is a "major opportunity" that everyone is talking about, chances are it is no longer a good one. The best traders spot opportunities before the masses catch on.
3. FOMO messes up your strategy – stick to your plan!
Having a well-defined trading or investment strategy is a prerequisite for long term success in the crypto market. If you blindly jump into a hyped-up trade, you are simply following the herd.
It's usually far better (both financially and emotionally) to plan your strategy in advance and monitor how it is doing. If that strategy is not working well, methodically create a new one – just don't trade based on FOMO.
The usual disclaimer: Nothing you read here is investment advice. It's just for information and entertainment.
Sign up for our newsletter if you would like to get these updates as they come out, or follow me on Twitter.