Here's What Ethereum's Shanghai Upgrade Means For Ether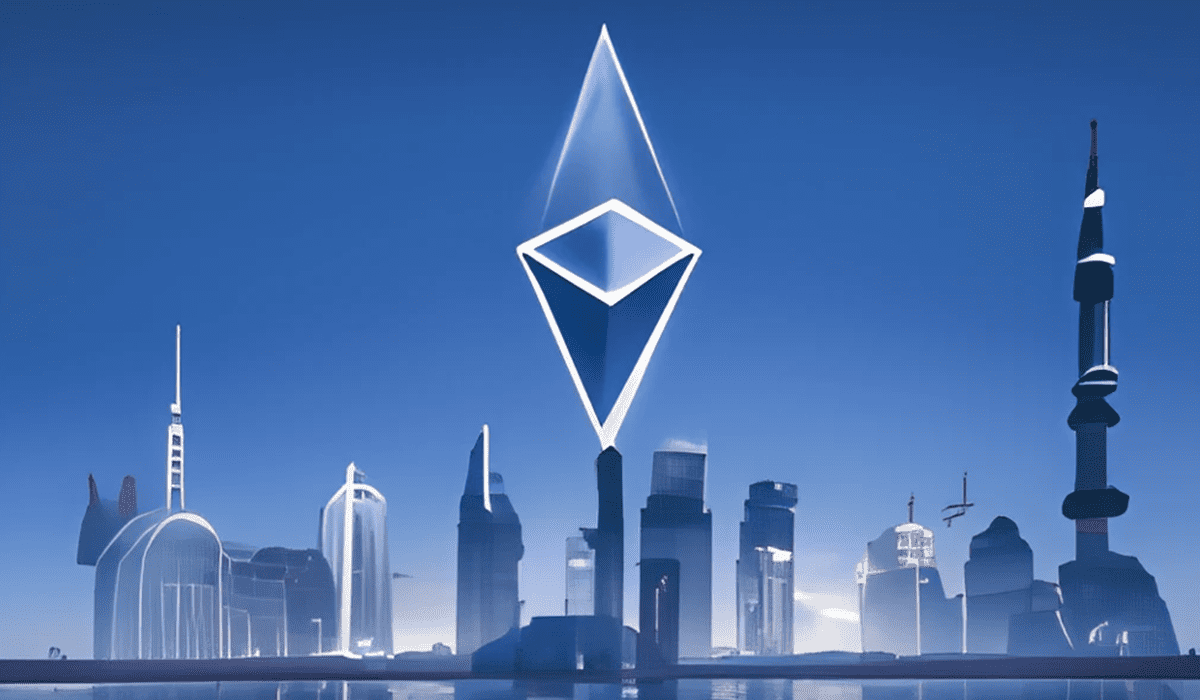 The folks over at Ethereum just announced it: the Shanghai upgrade is set for 22:27:35 UTC on April 12, 2023. It's a big deal for the No.2 blockchain that could have big implications for the price of ether. So here's what you need to know.
What's the Shanghai upgrade?
As with any software program (think Apple's iOS), blockchains need important upgrades to make them work better for their users. The Shanghai upgrade will make Ethereum work better for its users too. 
Ethereum became a proof-of-stake blockchain back in September – in another major upgrade dubbed "the merge". That made Ethereum mining a thing of the past and ushered in a new era of staking instead. So now, validators (instead of miners) process Ethereum transactions and secure the network. They do this by putting up their own ether as collateral (i.e. staking it) in exchange for earning interest (paid in ether).
While the final switch to proof-of-stake happened last September, validators have actually staked ether since December 2020 on Ethereum's "beacon chain". This was to test whether staking could work before the September merge. And since they started staking, validators haven't been able to claim their staked ether or interest – because it's locked up on the Ethereum blockchain. 
But after the Shanghai upgrade, they can gradually withdraw those funds. And validators will have the freedom to stake and un-stake ether without the lockups. Shanghai also has four other Ethereum Improvement Proposals (EIPs) besides the staking unlock (EIP-4895), but EIP-4895 is the big one for investors. 
So what could the Shanghai upgrade do for the price of ether?
Shanghai has investors a bit rattled. About 17 million ethers are currently locked in staking contracts – which is around 14% of the total coin supply. And if validators can now withdraw those coins, they could also (in theory) sell them and drive ether's price lower. 
But that seems unlikely to happen. For one thing, those ethers get released gradually to validators – so they won't be able to sell them all at once. And for another, validators can earn around 5% interest a year from staking, so they've got a good incentive to keep doing it. 
As for the price of ether, expect volatility over the next couple of weeks as Shanghai closes in. If bitcoin can hold the line here, ether could rally going into the event – and perhaps pull back after it happens (like it did post the September merge). 
But regardless of what happens in the short term, I think the Shanghai upgrade is massively bullish for ether in the long term. Because validators won't need to lock up their coins to earn interest, staking ether will become less risky. So more (not fewer) investors might join the staking ranks after Shanghai.
And if more investors stake ethers, fewer sell them.
Key Points:
Ethereum no longer has miners. Instead, validators stake ether as collateral to earn interest (in ether).

After the Shanghai upgrade (April 12), validators can gradually withdraw their ether. Right now they can't.

Some validators might sell ether that they couldn't sell before. But in the long run, there could be more validators, which would be good for the price of ether.