How To Invest During Times Of Inflation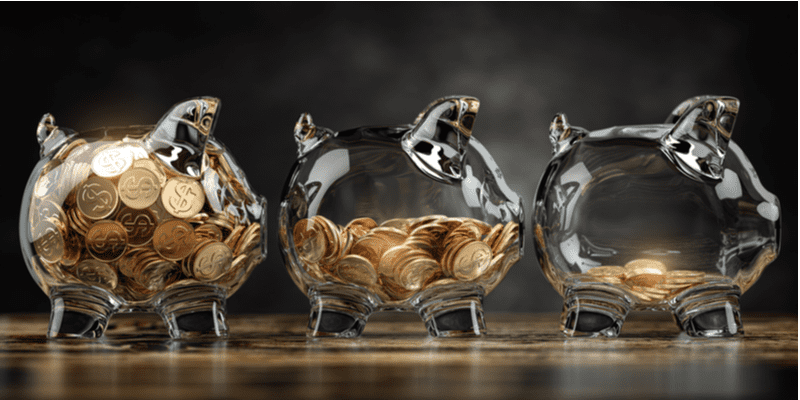 I recently went out for a meal with my family. It was our usual Sunday roast at our local pub, except it was 15% more expensive. The food was the same, but the price had gone up. Inflation is all around us, you don't need to look very far.
Is inflation really that bad?
Everyday living expenses like groceries, clothing, petrol and energy have all gone up.
This is a global problem – not just a UK one. In the US, prices rose 5.4% for the average American in the space of 12-months. We can see this in the CPI chart below: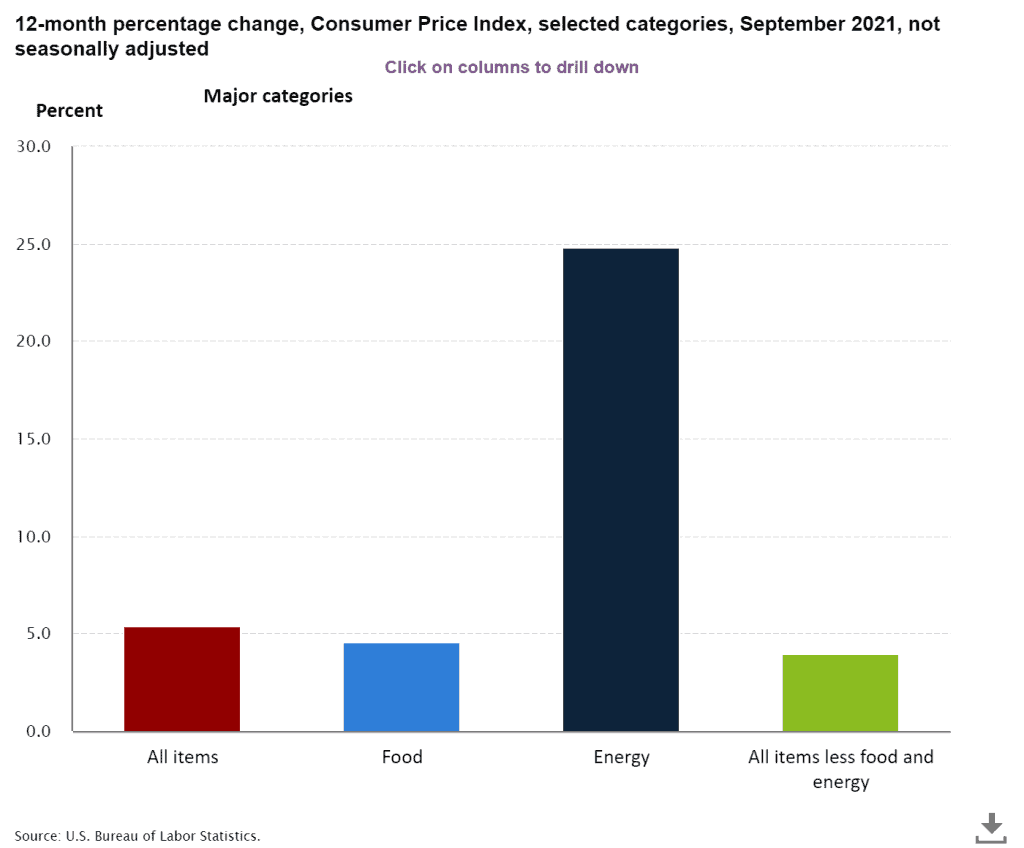 While a 5.4% CPI increase in a year is a lot, we all know the true inflation rate is higher. Here are a few reasons why CPI downplays inflation:
Investments like property, stocks and bitcoin are not included in CPI
CPI uses 'hedonistic' adjustments. For example, a 2021 cell phone is better quality than a 2004 cell phone, so the price of cell phones is adjusted down.
CPI methodologies are often 'revised'
How did inflation get so high?
There are two reasons why inflation is on the up. The first is excessive money printing.
The below chart shows the total assets held on the balance sheet of the US Federal Reserve Bank. The Fed buys these assets with money it creates out of thin air. In other words, the below chart is a proxy for money printing:
The most disturbing thing about the above chart is that the Fed's assets have doubled since the start of the pandemic. This is mostly because the US government borrowed extra cash from the Fed to pay for lockdowns.
A similar thing has happened in many other countries, whose governments have borrowed from central banks to keep their non-productive economies from going under.
The next reason for inflation is supply driven. With all the Covid restrictions, regulations and uncertainty, it has been more expensive for businesses to get things done. Therefore, businesses are raising the prices of their goods and services to maintain profit margins.
Our Sunday roast was more expensive because, like most UK pubs, it really needs the money.
How to invest during times of inflation
After eating the last potato off my plate that Sunday, I said to my wife: "inflation is going up. We should buy more bitcoin and gold."
Typically, fixed supply assets tend to do well in inflationary times, so bitcoin and gold are good assets to own. They are also not exposed to debt.
Stocks can do OK too, unless inflation really gets out of hand. If that happens, central banks will have to raise interest rates pronto, and the market would be out of fresh stimulus.
Bonds are effectively just loans, so they are less likely to do well in a world of rising prices. When you own a bond you are a lender, and it's not good to lend money when you get less back in return.
The usual disclaimer: Nothing you read here is investment advice. It's just for information and entertainment.
Sign up for our newsletter if you would like to get these updates as they come out, or follow me on Twitter.