Did ADA Just Confirm a Bear Trap?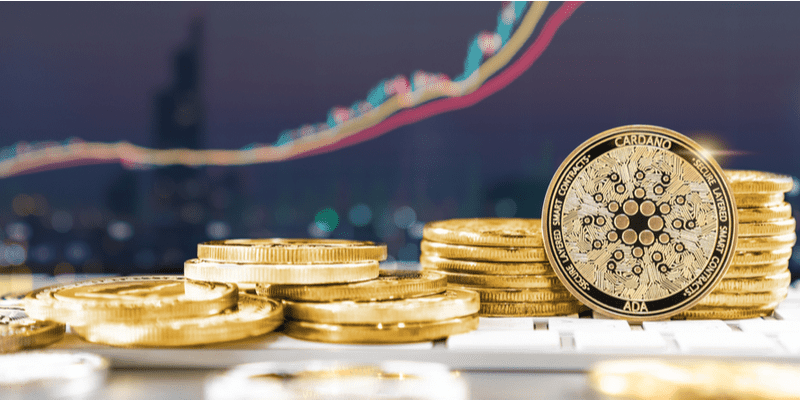 In yesterday's post, we discussed crypto bear traps and how to avoid falling for them. Looking at today's ADA chart, we could have one playing out in real-time.
How has ADA performed in recent times?
ADA has been one of the top-performing digital assets around. It's hard to believe Cardano's native token cost less than 2 cents in March 2020, yet today sells for over $2.
The below chart shows ADA's recent performance. Most of this came from 3 major "price swings". As the chart implies, ADA has been a phenomenal asset for swing trading.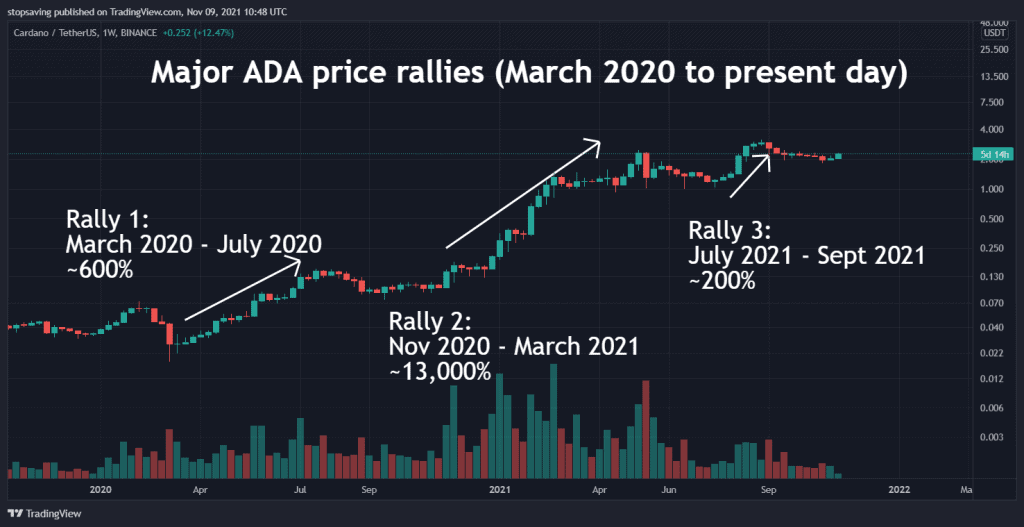 How the ADA bear trap started
On 22 October I put out a tweet suggesting that ADA was gearing up for a big move. At the time, ADA was underperforming most major altcoins and volatility was extremely low.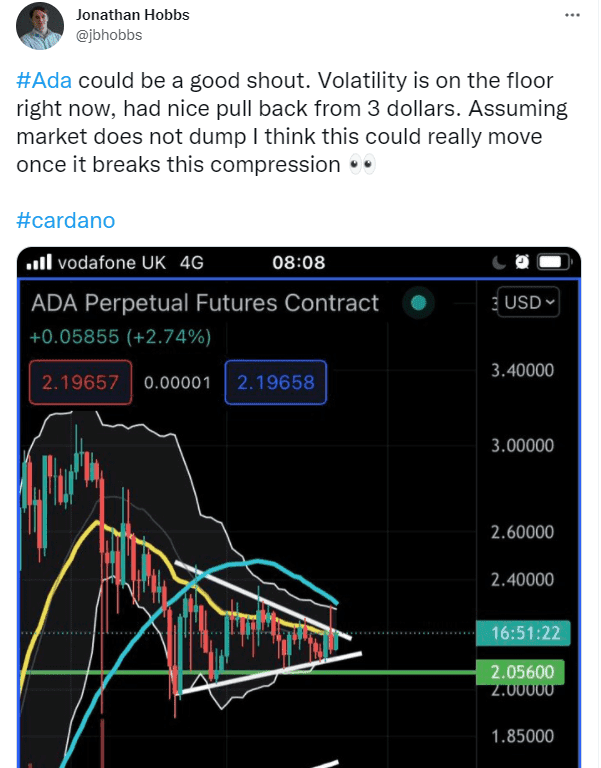 (Sidenote – Follow me on Twitter if you don't already!)
At the time, I believed that an upside move was more likely. But the market had other ideas…
On 26 and 27 October, Bitcoin dropped from ~$64,000 to ~$58,000, and ADA went down with it.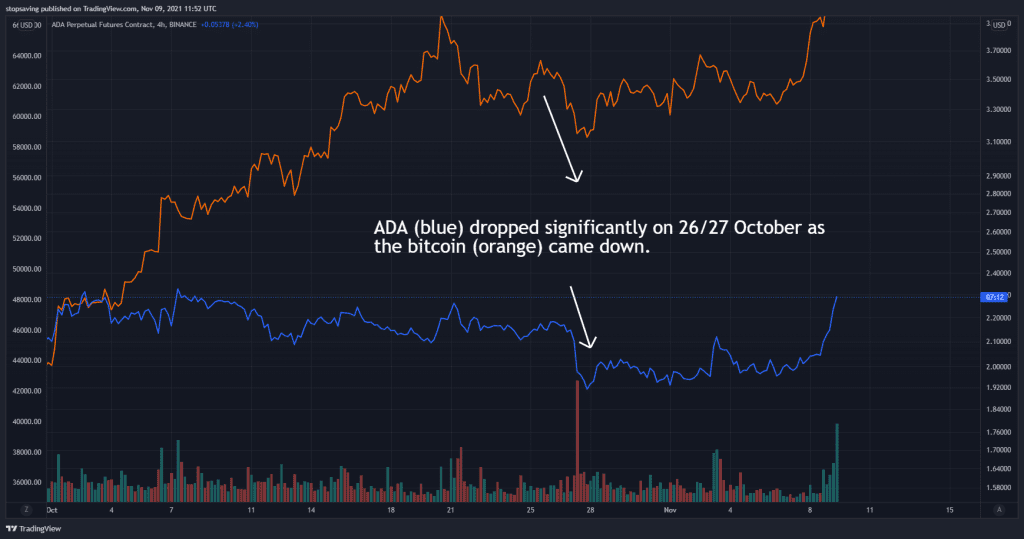 The next chart shows ADA's drop out of its symmetrical triangle in more detail. Notice how the price got as low as $1.77 on Binance…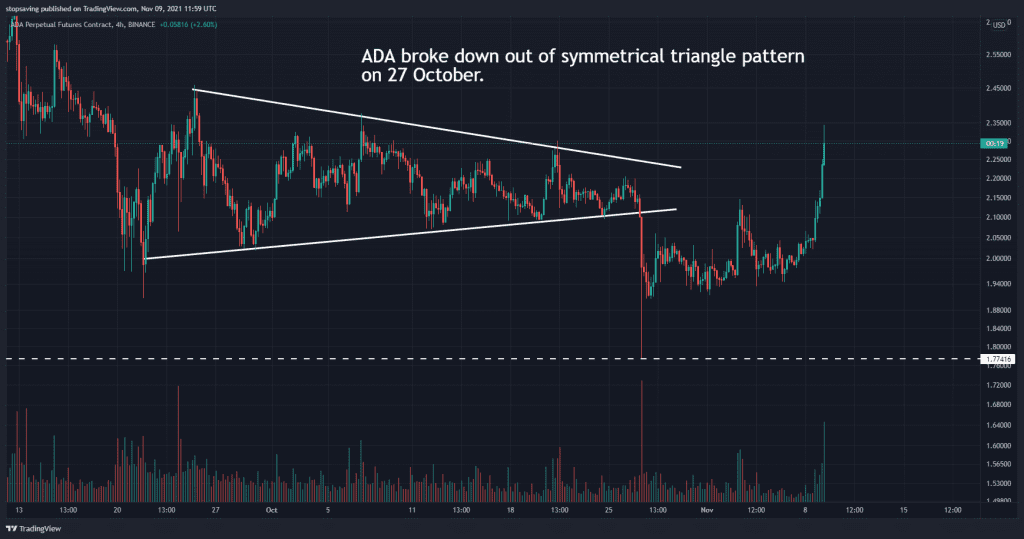 ADA bear trap confirmation
The next chart shows ADA's bear trap confirmation in 4 steps. Step 4 would be a strong confirmation that the price is likely to trend higher over the coming weeks, but the day is not over yet.
Alternatively, a cross of the yellow line (21 EMA) with the blue line (50 SMA) would also look very good.
On the flip side, all bets are off if ADA comes back down and closes a daily candle below the yellow line (21 EMA).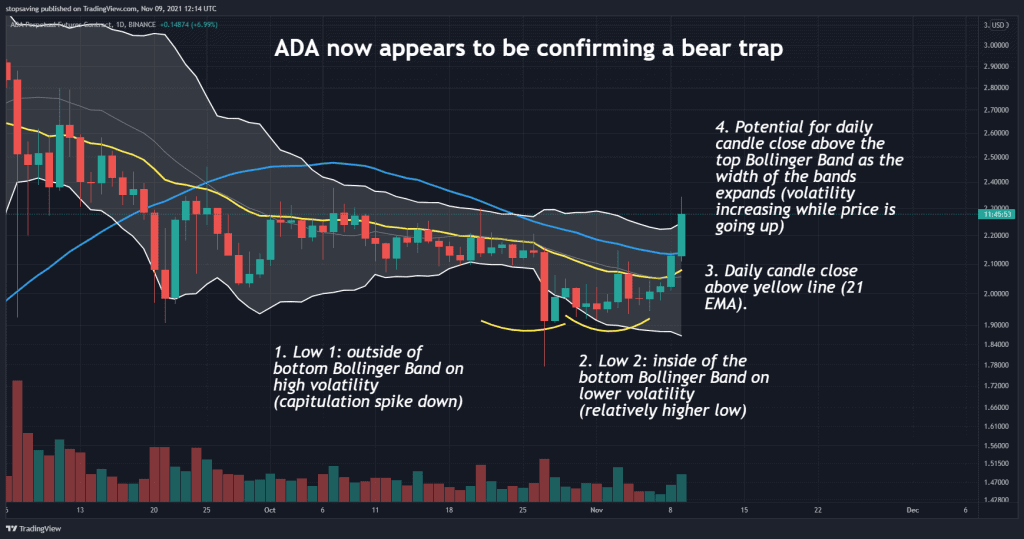 Ofcourse, the price can move up and down in the short term. But given bitcoin's recent rise (video below), and ADA's recent underperformance, ADA could have a good November in my opinion.
Again, so long as the price remains above the 21-day EMA on a closing basis.
You can learn more about bear traps in yesterday's post.
The usual disclaimer: nothing you read here is investment advice. It's just my analysis on the ADA price chart right now. My analysis can and will be wrong because markets are not predictable. I am long ADA at the time of writing based on the above analysis.
Sign up for our newsletter if you would like to get these updates as they come out, or follow me on Twitter.