Chainlink Breaks 1.5-Year Trading Range. Now what?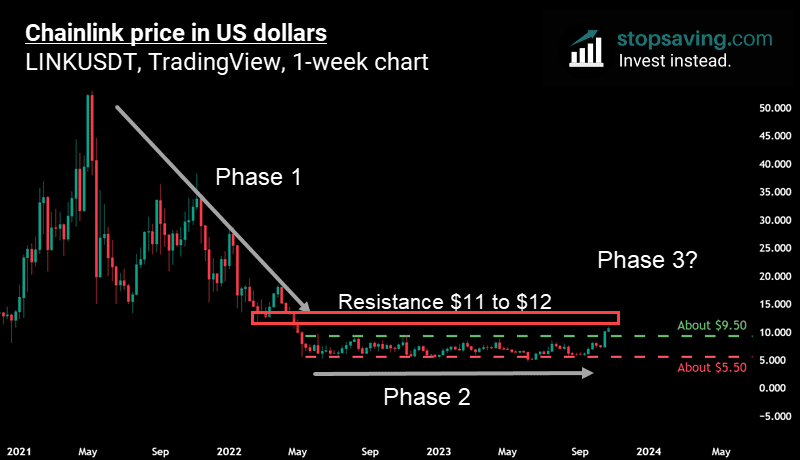 This chart shows the price of Chainlink's LINK token over the past few years. After dropping by about 90% in Phase 1 (May 2021 to May 2022), the price ranged sideways for about 18 months (Phase 2). But last week, LINK finally broke above the top of that range, ending yesterday just above $10 a token. 
Many traders will be FOMO-buying into LINK right now, after its price jumped 40% higher last week. Their rationale? The token has been in a sideways trading range for over a year – and has now officially broken through the top of that range. This suggests investors have been accumulating big positions, and there isn't much sell pressure left to keep prices down.
But know this: buying after a 40% jump is always risky. It's like trying to jump onto a train that's already departing the station. You might make the jump, but then again, you might not…
I'd want to see LINK pull back a bit – and "retest" the top of Phase 2 (green dotted line at around $9.50). In theory, this should become new price support. If not, you'll still be able to get out without taking too big a hit.
The next potential area of price resistance is around $11 to $12. It's usually "safer" to buy closer to price support than resistance.