Beware The Bitcoin ETF Launch Date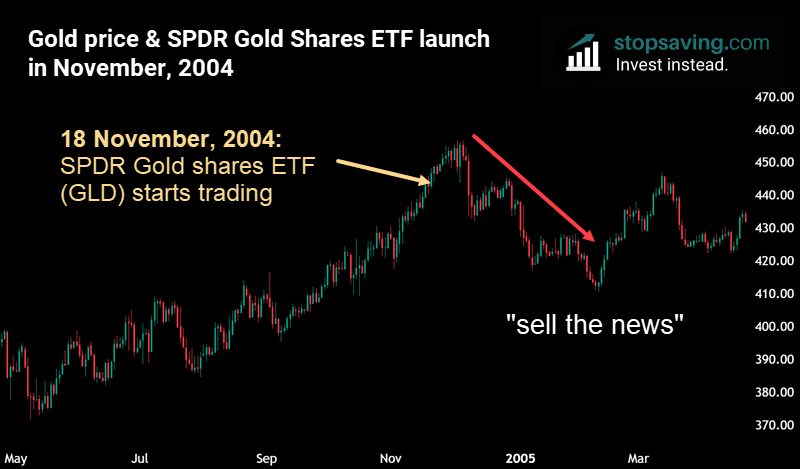 The bitcoin price made a fresh yearly high yesterday of around $35,000. This comes as more investors expect the first physically-backed bitcoin ETF (exchange-traded fund) to be approved by the US regulator. We don't know exactly when it will be approved, but it could be anything from a few days to a few months out. Yet, bitcoin's recent rally suggests an ETF approval might come sooner rather than later. 
A physically-backed (spot) bitcoin ETF would allow institutions to buy and hold bitcoin in a familiar wrapper that trades on the US stock market. This means they wouldn't have to store bitcoin, which would go down a lot better with their compliance departments. The ETF would be the final seal of approval from the US Securities Exchange Commission (SEC) on bitcoin. 
In the long run, an ETF could lead to much more capital flowing into bitcoin. Not just from big institutions, but from retail investors who aren't as comfortable with crypto exchanges, hardware wallets, and private keys. Unlike a bitcoin futures ETF, a spot bitcoin ETF would buy actual bitcoin 1:1 when investors buy shares in the ETF. So with spot bitcoin ETFs trading on the stock market, demand for actual bitcoin could go up in a big way. 
But beware the bitcoin ETF launch date.  
On November 18, 2004, the first gold ETF started trading on the US stock market – the SPDR Gold Shares (GLD). Notice in the chart how the gold price rallied leading into the event. The "smart money" bought gold in the weeks and months before the ETF launch. Not straight after it.
In other words, they bought the rumour and sold the news.
Will the same thing happen once a bitcoin ETF is approved? I don't know. But I'll be taking some profits off the table just in case. 
For more analysis like this, check out my free weekly newsletter. You can learn more about it here.