Best Investment Books Of All Time: My Top 10 List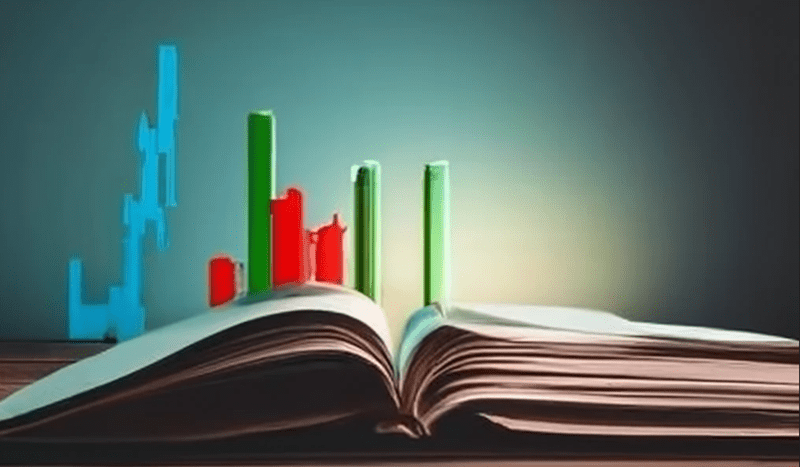 Benjamin Franklin said it best: "An investment in knowledge pays the best interest". And whether you're a seasoned pro or just starting out, reading the best investment books can pay big dividends later. So, I've put together a list of my top ten (in no particular order). Together, they cover everything from the basics to more advanced investing strategies. I've also included an interesting quote from each book that got me thinking. So without further ado, here's the list!
1. The Intelligent Investor by Benjamin Graham
The Intelligent Investor is the bible of value investing. It will show you how to analyze stocks, bonds, and other investments with old-school principles that still work today. Graham mentored Warren Buffett, who says it's "by far the best investment book ever written."
Quote: "The investor's chief problem – and even his worst enemy – is likely to be himself."
The quote suggests that if you're going to be a successful investor, you'll need to leave your emotions at the door. And invest with logic instead.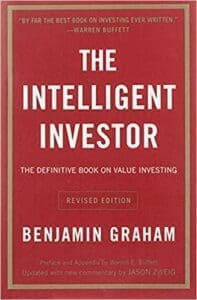 2. A Random Walk Down Wall Street by Burton G. Malkiel
A Random Walk Down Wall Street explains why pro investors won't always beat the market. The book promotes passive investing over active stock picking, and why it pays to have a diversified portfolio.
Quote: "The only way to beat the market consistently is to be lucky, not smart."
Like it or not, Malkiel believes chance plays a big role in investing. And in the long run, spreading your bets will give you the best chance of success.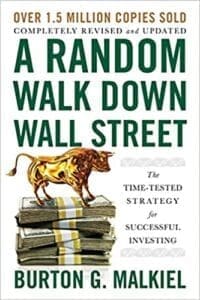 3. One Up On Wall Street by Peter Lynch
One Up On Wall Street breaks down some of Peter Lynch's best investment strategies. Those strategies saw his Magellan fund at Fidelity grow by 29% per year (on average) from 1977 to 1990. Clearly, Lynch knows what he's talking about.
Quote: "Know what you own, and know why you own it."
When you invest in stocks, you're investing in a business. And Lynch says you should understand that business as best you can.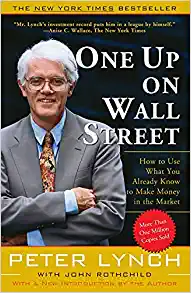 4. The Little Book of Common Sense Investing by John C. Bogle
Bogle started Vanguard, which set up the first-ever index fund in 1976: the Vanguard 500 Index Fund. So as you can imagine, The Little Book of Common Sense Investing says a lot about the wonders of passive, low-cost investing. So this one's definitely worth your time if you're looking to get up to speed on that front.
Quote: "Don't look for the needle in the haystack. Just buy the haystack!"
Picking a few stocks that will keep beating the market is hard work. According to Bogle, there's no need to stress yourself out for (probably) lower returns. Instead, just invest in the index.
5. The Essays of Warren Buffett by Warren Buffett and Lawrence A. Cunningham
A "best investment books" list wouldn't be complete without a book by one of history's best investors. The Essays of Warren Buffett is a collection of Buffett's annual letters to Berkshire Hathaway shareholders. It's an interesting read, full of great insights into how he invests.
Quote: "It's far better to buy a wonderful company at a fair price than a fair company at a wonderful price."
Buffett likes to buy quality businesses he understands – without overpaying for them. As it turns out, that philosophy has served him pretty well over the years.
6. Common Stocks and Uncommon Profits by Philip A. Fisher
Common Stocks and Uncommon Profits is a classic investment book that has influenced many big investors, including Buffett. Fisher's "scuttlebutt" method of studying businesses has become a cornerstone of growth investing – and this book explains it well.
Quote: "The stock market is filled with individuals who know the price of everything, but the value of nothing."
According to Fisher, knowing the true value of a company is more important than watching its stock price. By considering a company's long-term growth potential, you can make smarter decisions and have more success in the markets.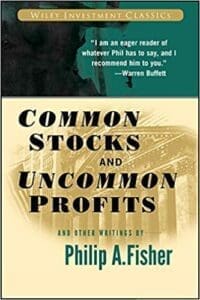 7. The Richest Man in Babylon by George S. Clason
The Richest Man in Babylon is a bit different to the rest of them: it's a collection of stories set in ancient Babylon. That makes it a great read, packed with timeless wisdom on saving, investing, and personal finance.
Quote: "Start thy purse to fattening."
As the quote suggests, regularly putting income aside is the foundation of building wealth. The sooner you start, the better.
8. Security Analysis by Benjamin Graham and David L. Dodd
Benjamin Graham makes this best investment books list again. Security Analysis is a complete guide to analyzing stocks, bonds, and other securities. First published in 1934, the book remains relevant for investors looking to understand the core principles of value investing.
Quote: "The essence of investment management is the management of risks, not the management of returns."
Graham says focusing on risk management is more important than just chasing big returns.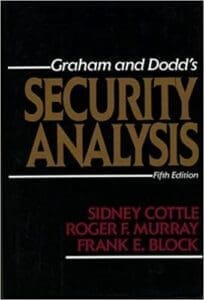 9. How to Own the World by Andrew Craig
Andrew Craig's How to Own the World is a complete guide to achieving financial success by… "owning the world". The book covers a lot of topics and asset types, all written in plain English so it's easy to understand. 
Quote: "The key to getting rich is to make sure that you are always invested in the best-performing assets."
Craig highlights the importance of diversification and staying invested in a range of asset classes to get the best trade-off between return and risk.
10. Fooled by Randomness by Nassim Nicholas Taleb
In Fooled by Randomness, Nassim Nicholas Taleb explores the role of chance, luck, and randomness in financial markets and life in general. The book challenges conventional wisdom and provides insights into human behavior, decision-making, and the nature of risk.
Quote: "We are quick to forget that just being alive is an extraordinary piece of good luck, a remote event, a chance occurrence of monstrous proportions."
This quote reminds us of the role chance plays in our lives. It also explains the impact of randomness on our successes and failures – and it's the same with investing. Markets move randomly, no matter how well you think your favourite investment guru can predict them.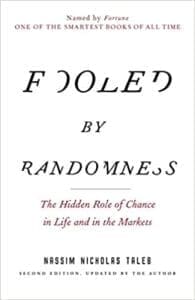 These ten books offer a wealth of knowledge and wisdom from some of the greatest minds in finance and investing. By reading and absorbing their insights, you'll be well on your way to developing a solid foundation for your own investment journey.
Three more books to consider
Before we wrap up this list of best investment books, I'd like to share with you three books I wrote myself.
These books reflect my personal investing journey and the insights I've gained along the way. If you've enjoyed the content on my blog, you may find these books helpful as well:
1. Stop Saving Start Investing: Ten Simple Rules for Effectively Investing in Funds
Stop Saving Start Investing was the first book I ever wrote. Published in 2017, it simplifies the concept of mutual funds and how to build your own diversified "fund of funds" portfolio. The idea here is to find the best fund managers in the world and spread your bets among four or five of them.
Quote: "The slow, plodding, risk-managing tortoise eventually takes over the hare and wins the race. The tortoise is patient and knows that the race is long."
This quote explains the power of sensible long-term investing. Steadily growing your portfolio each year is usually better than trying to grow it quickly by sprinting ahead.
2. The Crypto Portfolio: A Commonsense Approach To Cryptocurrency Investing
I published the Crypto Portfolio in 2018 after bitcoin had been on a massive run the year before. As a traditional investor, I wanted to use my knowledge to build sensible strategies for crypto. This book explains those strategies and also explores the technology behind Bitcoin, Ethereum, and other OG blockchains. There are also some useful bits on technical analysis, crypto taxes, and Initial Coin Offerings (ICOs).
Quote: "Crypto prices often drop 15% in a day and sometimes by much more. So if you are going to invest in crypto, do it with a strategy that makes the process less risky."
This quote is self-explanatory. Crypto is volatile, but with a sensible approach, you could still see some of its upside without losing too much sleep.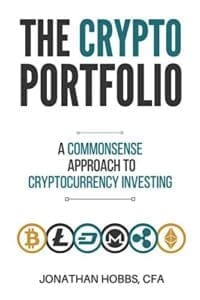 3. Digital Assets: Your Guide To Investing and Trading In The New Crypto Market
Digital Assets is my third investing book. Published in 2021, it dissects what I learned from managing a professional crypto fund. It covers a lot of bases: monetary history, Bitcoin, altcoins, DeFi, risk management, technical analysis, and crypto derivatives. This video below explains what's in store if you decide to pick up a copy:
Quote: "Trading bitcoin without proper risk management is akin to a football team trying to win the UEFA Champion's League with useless defenders."
This quote explains the importance of risk management in an asset that is clearly volatile. Risk management is a big theme of the book.
I hope that you'll find these books, along with the best investment books on this list, to be valuable resources for achieving financial success.
Enjoyed this post and want more insights? Subscribe to our free newsletter for regular updates.
As an Amazon affiliate, we may earn a commission if you buy a book on our investment book list, but this comes at no extra cost to you.