Crypto Compression
Understand crypto (and its market) with commonsense insights and resources. Delivered straight to your inbox each week. In plain English.
Why sign up for Crypto Compression?
Crypto Compression cuts through the hype of the cryptosphere, with commonsense insights for traders and investors.
Here's what you'll get:
Balanced insights into bitcoin and the crypto market.
Guides to different blockchains and how they work.
Unique takes on crypto news events (when they're actually relevant to investors).
Charts. Lots of them. All clearly explained.
Free spreadsheets to track different crypto strategies.
Free welcome eBook about trading (crypto or otherwise) on sign-up.
Who writes Crypto Compression?
Crypto Compression is the work of Jonathan Hobbs, CFA. Jon once managed the investments for a boutique crypto hedge fund, and is the author of three investment books. Before getting into crypto, Jon came from the traditional finance world, working at firms like Morgan Stanley, HSBC, and M&G Investments.
Books by Jonathan Hobbs, as reviewed on Amazon: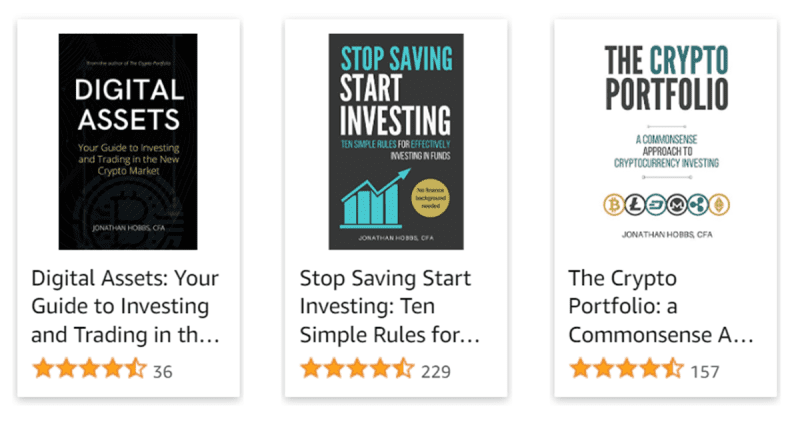 The Crypto Portfolio: A Commonsense Approach to Cryptocurrency Investing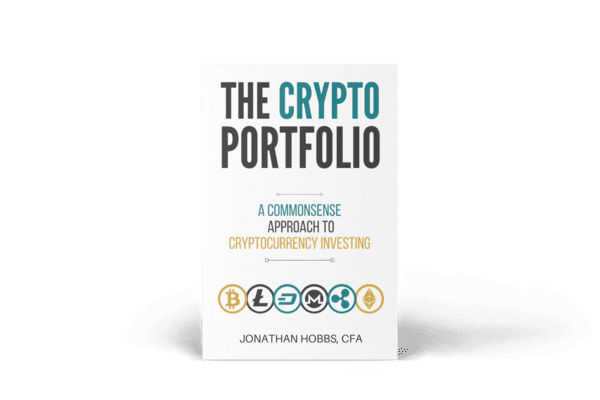 The Crypto Portfolio is Jon's first crypto book, published in 2018. The book explains the mechanics behind blockchain, Bitcoin, and other legacy crypto projects like Ethereum, Litecoin, and XRP. After that, Jon goes deep into the investment side of things. Despite covering a lot of ground, the book is concise and easy to read.
See what people are saying about The Crypto Portfolio on Amazon.
Digital Assets: Your Guide to Investing and Trading in the New Crypto Market

Digital Assets is Jon's longest book, at over 300 pages. Published in 2020, this one will interest those who want a more advanced guide to crypto trading and investing. The book has a big focus on risk management, covering topics like DeFI, institutional adoption, technical analysis, and crypto options strategies.
See what people are saying about Digital Assets on Amazon.
Stop Saving Start Investing: Ten Simple Rules For Effectively Investing in Funds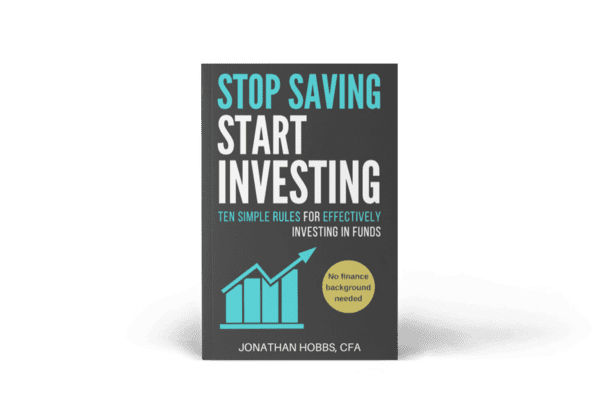 Stop Saving Start Investing is Jon's first-ever book, published in 2017. This book has nothing to do with crypto, but everything to do with sensible long-term investing. The book is a quick and easy read, but don't let its simplicity fool you. The book lays out Jon's Fund of Funds strategy, which he uses to manage his own pension.
See what people are saying about Stop Saving Start Investing on Amazon.